Unbeatable Prices - Buy Direct from Manufacturer Exceptional Quality - Easy to Apply & Won't Fall Off Fully Customisable - No More Hand Writing FREE* & Fast Delivery - Dispatched Same Day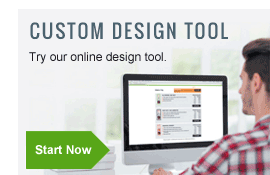 Tags Direct have sourced the highest quality Raw Materials & have developed a range of Appliance Test Tags specifically designed for Testing & Tagging in Accordance with AS/NZS 3760 & AS/NZS 3012.
Our tags are manufactured in Melbourne on the latest digital machinery to provide life like colours with a fast turnaround.
We ship Australia wide with same day dispatch if you place your order before 2pm.
Choose from our Standard Range of Test Tags or Customise your Tags to include your Company Logo & Testing Information.
Feature Products
Customised Heavy Duty Test Tags

Based on Quantity
Customised Heavy Duty Test Tags are ideal for most workshop and trade sites, composed of plastic and wi...

Heavy Duty Test Tags - Mixed Colours
$29.95
Ideal for those wishing to use different colours for 3 Monthly Test Periods. Conveniently packed in a m...

Industrial Strength Test Tags - Single Colour
$36.50
The strongest self adhesive tags on the market. Supplied in re-sealable packets of 100.