Unbeatable Prices - Buy Direct from Manufacturer
Exceptional Quality - Easy to Apply & Won't Fall Off
Fully Customisable - No More Hand Writing
FREE* & Fast Delivery - Dispatched Same Day*
Metrel
Metrel is a European manufacturer that produce a range of electrical testing equipment.
The Metrel Portable Appliance Testers are stylish, robust and comprehensive. They are ideal for anyone to use - from novice through to the expert test and taggers. From their range, the Metrel DeltaPAT 3309 is their most popular portable appliance tester.
Metrel
Metrel DeltaPAT 3309 BT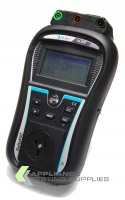 $1,399.00
The new MI 3309 DeltaGT portable appliance test is both battery and mains powered and has a unique inte...
More Info
DeltaPAT Starter Kit

$1,395.00
One of the best package deals includes all the necessary equipment you need to get started on your Test...
More Info
DeltaPAT 3309 Tradie Kit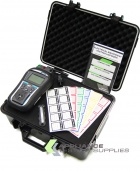 $1,589.00
The ultiamte starter kit for the Metrel DeltaGT 3309 tester including a hard bodied transit case to sto...
More Info
DeltaPAT Complete Pack

$3,099.00
The complete Metrel DeltaPAT Printing solution for portability and functionality.
More Info
DeltaPAT and Printer

$2,102.00
An ideal solution for those wanting an economical test and print solution.
More Info